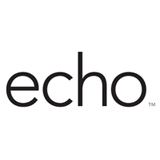 After two years of initiating cancellation procedures, the Trademark Office decided that the registration of trademark ECHO under No.77540 in class 18 by the Jordanian trader Mr. RAMI DARGHMEH constitutes violation to the Trademark Law and ruled finally that the said registration be expunged from Register.
Earlier in 2008, The Echo Design Group, Inc, the registered owner of the well-known trademark ECHO which has been used and registered in several countries of the world, initiated a cancellation action against the registration made by the aforesaid Jordanian trader, based on his earlier use of the said trademark in Jordan and world wide and the trademark to be crossed out is an exact copying of the trademark ECHO.
The Registrar of Trademarks concluded that Mr. RAMI's registration of the said trademark is identical to the trademark ECHO and its registration will cause damages to the lawful owner and will unavoidably create public confusion.