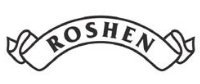 VS.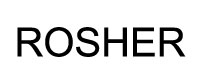 Our client, Dochirnie pidpryiemstvo "Kondyterska korporatsiia "Roshen", filed an application for registration of the mark ROSHEN & Device on 10 February 2014 in class 30; the application was accepted and published in the UAE Gazette on 1 May 2014 subject for the opposition period of one (1) month.
Said application was opposed based on the following points:
Similarity between our client's mark and the trademark ROSHER in terms of pronunciation, general appearance, and designated goods;
The opponent claimed that the registration of ROSHEN will mislead the public about the origin of the products since both marks had the same pronunciation and general appearance, and
The opponent claimed that the trademark ROSHER is a well-known trademark owned by "Ferrero spa," and therefore, should not be registered in the name of our client.
We submitted our counterstatement based on the following:
Dissimilarity between our client's mark and the opponent's mark, ROSHER, in terms appearance, design, and pronunciation;
The consumer can easily distinguish between the products;
Our client's mark, ROSHEN, is registered in forty (40) countries worldwide without any objection by the relative trademarks offices, and
The trademark ROSHEN is also the commercial name for our client.
The opposition decision was issued confirming the dissimilarities between both marks; it also stated that consumers could easily distinguish between ROSHEN and ROSHER.
Therefore, the opposition filed by "Ferrero spa" was rejected and our client's mark, ROSHEN, registered successfully.
If you have any questions regarding UAE, please contact uae@qumsieh.com.