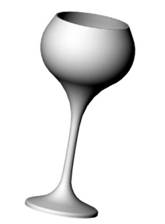 Our client, GUROK TURIZM VE MADENCILIK ANONIM SIRKETI, a Turkish based company, has registered designs assigned 412330091 and 412330094 for glasswares in Saudi Arabia (KSA) on February 2012.
It came to our client's attention that a local company was producing infringing products with a similar design.
Acting on behalf of our client, we filed a complaint against the infringing company, Mahmood Saeed Glass Industry Company, for infringement of these designs before King Abdulaziz City for Science and Technology (KACST).
The complaint was based on the fact that the products of the infringing designs were similar to our client's designs in several aspects with minor differences.
After the investigation by KACST, a decision was issued in our client's favour who ordered that Mahmood Saeed Glass Industry Company to take necessary measurements insuring that it will not use, imitate, or sell the similar glassware designs to those of our client's.
For more details, please contact saudi-arabia@qumsieh.com.