Original Mark
Spotted Mark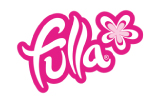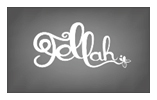 Our client, NewBoy FZCO, a UAE company and the original owner of the trademark "fulla", which is registered in its home country as well as in neighbouring countries in class 3.
Through our watching service, we discovered a similar application for "Fellah" dated 18 August 2014, which was filed in the UAE under number 215923 also in class 3 by a local trader and published in the Official Gazette number 145 on 1 October 2014.
Following our client's instructions, we filed an opposition against said application based on the similarity between the marks, and prior use and registration in its home country and abroad.
The trademark Registrar considered the fact that the opposed mark had similar pronunciation to our client's and also that it had a similar overall appearance to "fulla". Therefore, a decision was issued in our client's favour and the Registrar cancelled the subject application.
For more information, please contact uae@qumsieh.com.