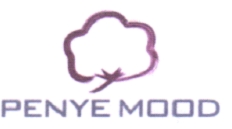 A local company operating under the name of Jamil Hassan Al Sibaii (Yldiz Mersin Establishment for Industry & Trade) has registered PENYE MOOD and device in color under No. 134311 on 16 March 2011 in class 25 in respect of clothing, lingerie and footwear. The trademark registration was published in the Official Gazette No. 27 page 4134 on 9 June 2011 subject to cancellation within 5 years from the publication date.
In essence, under the Lebanese filing system, any mark that complies with the formalities will be accepted, registered, and then published in the Official Gazette; thus there is no opposition stage.
Acting on behalf of our client, TRENDY GIYIM SANAYI VE TICARET LIMITED SIRKETI, a Turkish company, we filed a cancellation action against the above registration and supported our case by filing a trademark application for PENYE MOOD and Device in color.
Additionally, we sent a warning letter to the defendant requesting him to withdraw its PENYE MOOD registration, but the defendant refused. Therefore, we initiated a legal proceeding based on the following:
The defendant registered the subject mark in bad faith with prior knowledge that the mark was created, used, and owned by our client since the defendant entered in business negotiations with our client before registering the mark under defendant's name. Also the defendant had commercial dealings with the plaintiff in 2011, before the registration of the infringing mark under his name and making the defendant aware that it is owned by the plaintiff, and
The plaintiff owns prior registrations of PENYE MOOD in classes 3, 23, 24m and 25 in many countries including Lebanon, Algeria, Saudi Arabia, WIPO, and others.
After full prosecution, the First Instant Court has ruled as follows:
Cancelled the trademark "PENYE MOOD with Device" in class (25) No. 134311 in the name of the defendant "Gameel Hassan Sbaai" from the trademarks Registry;
Confiscated and destroyed the defendant's products bearing the trademark "PENYE MOOD with Device";
Prohibited the defendant's future use of the trademark "PENYE MOOD with Device";
Ordered reimbursement to our client for the damages with the amount of LBP 10M (equivalent to €4850);
The judgment to be published in 2 daily newspapers Al Nahar and Al- Belad, and
All expenses are to be paid by the defendant.
Since the decision was not appealed within 30 days from notification date, it has become final.
If you have any question, please contact us at lebanon@qumsieh.com.