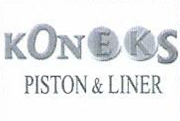 Auto Truck Parts (L.L.C) filed an application for registration of "KONEKS" in the UAE under the number 232427 in class 12.
Our client, KONEKS PISTON GOMLEK IMALAT SANAYI VE TICARET ANONIM SIRKETI, a well-known trader in machines and engine spare parts in Turkey, and the owner of the trademark "KONEKS", instructed us to file an opposition against said application for "KONEKS".
Acting on behalf of our client, the Registrant, we filed an opposition against said application based on the arguments below:
Registrant is a well-known company in Turkey in the field of machines parts and engines, namely, pistons, piston segments for engines and machines, pistons for engine cylinders, pistons for engines, and engine piston sleeves, established since 1990;
Prior registration of Registrant's mark in its home country since March 1993;
Prior registration of the KONEKS mark in UAE in class 12 issued on 29 December 2014. It is noted that class 12 is interrelated with class 7;
Prior use of the products bearing Registrant's mark in the UAE dated back to 2009;
Registration of the impending mark will confuse the public about the origins of the products and will lead to unfair competition, and
Similarity between Registrant's mark and the opposed mark in terms of pronunciation and general appearance.
No appeal was filed by the counterparty within the legal timeframe; hence, the Trademark Registrar considered the filing of the opposed mark as abandoned.
For more information, please contact uae@qumsieh.com.