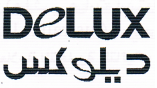 VS.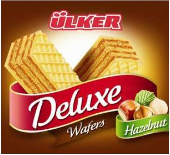 Our client, Yildiz Holding Inc, is the legal owner of "ULKER Deluxe" registered in Turkey and worldwide including Yemen in class 30.
Through our watching service, it came to our attention that a similar trademark for DELUX was filed in Yemen in Latin and Arabic characters by a local trader. Our client instructed us to file an opposition against said application.
Our opposition was based on the following:
Prior registration of ULKER Deluxe by our client in Yemen since 30 May 2010, while the opposed mark was filed on 23 October 2013;
Prior use of our client's mark in Yemen since 2011;
The main element of our client's trademark is the word DELUXE;
Similarity between both marks will confuse the public about the origins of the products, and
Allowing the registration of the infringing mark will lead to unfair competition between the owner of such mark and our client.
The applicant of the opposed mark failed to respond to the opposition within the legal time frame as specified by the Yemen trademark Law; accordingly, the Registrar considered the opposed mark as abandoned.
If you have any questions, please contact yemen@qumsieh.com.